Greetings!
This is an active time at the Airport of Choice. The main runway project (lights and edge drains) is nearly complete and the Airport has received an FAA grant for a major rehabilitation of the small runway. This work will be done next summer. The Airport has acquired several additional airfield snow plows and sweepers and is preparing for whatever Mother Nature brings this winter (more info on the new equipment in the next few months). Our Maintenance Technicians have also been working on preventive maintenance projects (roof repairs, crack sealing, stormwater facilities) to be ready for inclement weather in the months ahead. The FAA's Environmental Assessment for air service at Paine Field has been released and is available online and at local libraries (see the article below on specifics and public comment period).
Fly Safe!

Sincerely,
Dave Waggoner
Paine Field Airport Director
The Future of Flight Foundation Presents "The Adventures of Amelia" Gala & Auction
Date: Saturday, October 6, 2012
Where: Future of Flight Aviation Center, 8415 Paine Field Blvd., Mukilteo, WA 98275
The Future of Flight Foundation (FOFF) announces our Gala and Auction, "The Adventures of Amelia," on October 6, 2012. All proceeds during the "Fund-A-Need" portion of the program will go directly to the FOFF's "Flights of Innovation" STEM Education Program. Evening proceeds will also benefit the Foundation Exhibits. There will be a special performance by aerialist,Crystalle. Her performance, "Adagio for Amelia," is homage to the legendary Amelia Earhart.
The Future of Flight Foundation would like to thank its early sponsors: The Boeing Company, Aero Law Group PLLC, PPG Aerospace, UTC Aerospace Systems, PRV Aerospace, Northwest Duty Free Stores, Inc., ABC Special Event Rentals by Cort, Umbra Group, Snohomish County and Staybridge Suites in Mukilteo, WA. If you would like to join these sponsors or purchase advertising at the event, contact kendall@futureofflight.org.
About the Entertainment: Crystalle - Adagio for Amelia
The performance is an homage to the legendary Amelia Earhart who, in 1932, was the first woman to fly single handed across the Atlantic. With this amazing feat, Amelia Earhart embodied self-confidence, strength and an ability to plan down to the smallest detail combined with an incredible lust for life. She was, and still is, an inspiration for all women and men who want to fly. This fascinating woman has also inspired CRYSTALLE to take flight in a spell-bindingly different way.
About the Auctioneer: Brad Goode, KOMO 4 News Seattle
Brad Goode is currently the weekday morning news anchor on KOMO 4 TV in Seattle, Washington. On the weekends, Goode helps raise much needed funds as a Benefit auctioneer and emcee around the Puget Sound region. He brings a wealth of broadcast and live hosting experience, having been in the spotlight for over 25 years as an award winning news anchor, reporter and host with a national reputation.
Seating Information
$125 per person ($25 is tax deductible)
$350 VIP Patron ($225 is tax deductible)
$1,250 per table ($250 is tax deductible)
$3,500 VIP Table ($2,250 is tax deductible)
To purchase seats, preview or donate auction items for this event, please use the secure website http://futureofflight.maestroweb.com or call 425-438-8100 ext. 230.
For more information on "The Adventures of Amelia" Gala and Auction please visit www.futureofflightfoundation.org or find information on Facebook at
Vintage Aircraft Weekend
Grumpy enjoys all the attention of the crowds at the 2012 Vintage Aircraft Weekend
.
Labor Day Weekend delivered beautiful weather and, with it, a very successful Vintage Aircraft Weekend. This was the fifth year for this much anticipated event and that helped Historic Flight Foundation (HFF), along with its Paine Field Partners to deliver a stellar event. Pilots and guests were arriving throughout the first day in anticipation of the Big Band Dinner Dance. Nearly 300 lucky guests enjoyed numerous choices of tapas style gourmet food. Many guests attended in military and civilian attire from the period. This made the dance lessons, given by a pair of dance professionals, even more entertaining. Watching these couples dance to the 15 member, tuxedo-clad "Kings of Swing", while surrounded by shining examples of the HFF aircraft collection was cause for a blurring of decades.
The second day had strong participation by vintage aircraft owners from around the area. Lines were forming even before the gates opened as families anticipated this event's creative blending of aviation and inspiration throughout the day. The food vendors were busy with a crowd that was hungry while participating in all the day had to offer. There was live music, two flying sessions of vintage aircraft, vintage automobiles and military vehicles, as well as bicycles, clothing and uniforms from a bygone era. Kids and parents enjoyed a host of opportunities to interact with displays and vendors. A first class speaker's bureau was headlined by Jessica Cox, whose keynote presentation focused on how she turned "impossible" into "accomplishment." Born without arms, Jessica now flies airplanes, drives cars and otherwise lives a normal life using her feet as others use their hands.
An event like this can only succeed with the support of a cadre of talented, inspired volunteers. At the conclusion of the day, a volunteer BBQ dinner provided recognition and thank you for a successful day.
This year's event included a broader marketing effort than years past. The support of the Snohomish County Tourism Promotion Area allowed promotions and marketing to reach locations as far away as Vancouver, BC and the Portland area. A post event survey by Historic Flight Foundation showed the promotions were successful in bringing visitors from farther afield and the associated hotel stays supported the local economy.
Mark your calendars (and brush up on your swing step) - next year's dates have already been set for August 30 - 31, 2013. See you then!
Indirect Wildlife Hazards
Voles and other rodents attract large, hazardous species like the coyote.
There are 2 types of Wildlife Hazards at Airports: Direct and Indirect. Most pilots are familiar with Direct Hazards such as flocks of geese near a runway, a Red-tailed hawk soaring in and around the aircraft pattern, coyotes loping down the centerline, etc. However, there are many less obvious hazards that pilots or airport patrons do not think about.
Indirect Hazards
Small rodents: Mice, voles, and rats don't present a "direct" threat to aircraft, but if an airport has an overabundance of small mammals then there is a high probability that larger, more hazardous species like coyote, fox, and raptors will be attracted to the site.
Beaver: Not many beavers get struck by aircraft, but if they construct a dam in a ditch, pond, or stream then large numbers of hazardous waterfowl might be attracted to the bigger body of water.
Nesting songbirds: A single American Robin or Golden-Crowned Sparrow may not present a huge strike risk to aircraft, but if one of them builds a nest inside an engine compartment that goes unnoticed, then a FOD issue becomes much more of a problem.
These are just few examples of indirect hazards that Biologists must think about when managing for wildlife hazards on an airport. It often takes innovation and thinking "outside the box" to identify and resolve wildlife hazard issues that most people never see. If you notice wildlife hazards at Paine Field, please contact Airport Operations at 425-610-8411.
FAA CertAlert Issued for Incursions
The FAA Office of Safety and Operations and the FAA Runway Safety Office have noted a slow but steady increase in the numbers of Vehicle/Pedestrian Deviations and Runway Incursions during the second and third quarters of fiscal year 2012. These increasing numbers have resulted in serious Runway Incursions that in some instances narrowly averted catastrophic consequences. Whether the increase is a result of increased reporting, a longer construction season, or airport congestion, this trend needs to be addressed by all the stakeholders in the airport environment. Because of this trend, the FAA has issued a CertAlert to all airports which hold Part 139 certificates. The CertAlert makes a number of suggestions to the airport operator and vehicle drivers to assist in improving situational awareness and lowering the risk of incursions. Additional information, current news, important messages and training aids can be found at the FAA's website: http://www.faa.gov/airports/runway_safety/
Airside Exercises
Paine Field firefighters training.
In late August, the Paine Field Fire Department partnered with Boeing Fire, Everett Fire, Mukilteo Fire and Snohomish County Fire District #1 to hold its 3rd quarter Airside Exercises. These quarterly training sessions are utilized to train jointly with the mutual aid fire departments on a small scale to better prepare to partner on a larger incident. This quarter's training was very successful and used the old Jet Deck building for the crews. The exercise improved communication between the departments and increased both mutual aid fire companies' location awareness on the Airport and the participants Incident Command System skills. The 4th Quarter's Airside Exercises will be held the last week of November. If you have any questions about these exercises or other training related questions for Paine Field Fire Department, please contact Tony Mace at 425-388-5480.
Airport Rental Space Available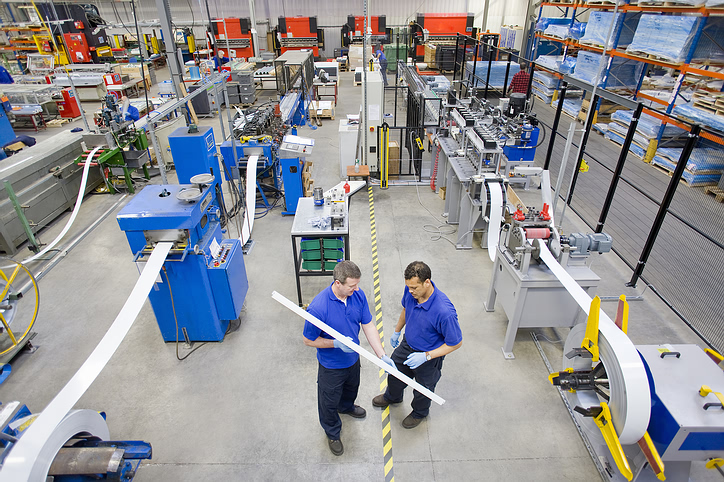 5,144 sq. ft. of mixed office/ manufacturing/ warehouse space: Suite S of the IAC Building
3,742 sq. ft. of office space (mountain views) with ability to subdivide: Second Floor of the C-3 Building
8,100 sq. ft. office building available for immediate occupancy: Building 211
Additional details on the Airport's website or contact Susan Kern at 425-388-5103 or Bill Dolan at 425-388-5107 to arrange for a site visit.
Corrections & Ommissions
In an
article about the AOPA's AV8RS Program, the website listed for the program contained a typo. The correct website is
http://www.aopa.org/av8rs/
OCTOBER 1 - 31 ♦
Runway 16R-34L Night Time Closures
(See NOTAMs or the Airport's website for dates and times)
Paine Field Airport
OCTOBER 3 ♦ 9:00 am - 4:00 pm
CPR & First Aid Training Class
Paine Field Fire Station
OCTOBER 5 ♦ 7:00 pm
Washington Pilots Association General Meeting
Sno-Isle Tech Skills Center
OCTOBER 6 & 13 ♦ 8:00 am - Noon
Aviation Antiquity to Historic Flight
Historic Flight Foundation
OCTOBER 13 ♦ Noon
Historic Flight Day: Merlin Madness
Historic Flight Foundation
OCTOBER 15 & 16 ♦ 8:00 am - 5:00 pm
Fuel and Fire Safety Training Class
Paine Field Fire Station
OCTOBER 27 ♦ 8:00 am
Historic Flight Foundation
NOVEMBER 13 ♦ 7:00 pm
Future of Flight Aviation Center and Boeing Tour
Years of Service Awards
The Paine Field Airport would like to honor its dedicated staff members for their years of service:
Susan Kern (15 Years)
Ki Cho (10 Years)
NOTICE OF AVAILABILITY
OF A FINAL NEPA
Environmental Assessment for the Amendment of Operations Specifications for Air Carrier Operations, Amendment of a FAR Part 139 Certificate, and Potential Funding for Modification and Modular Expansion of the Terminal at the Snohomish County Airport/Paine Field
Final Environmental Assessment Available:
The Federal Aviation Administration (FAA) announces the availability of the Final NEPA Environmental Assessment (Final EA) examining the potential impacts of the proposed action. The Final EA is now available for public review and comment. The public comment period runs until October 14, 2012*.
The Final EA is available in electronic format on the Airport's Web site at http://www.painefield.com/airserviceea.html
CDs of the Final EA are available upon request.
Final EA copies may be viewed during regular business hours at the following locations:
Public Comment Period: Written comments will be accepted until October 14, 2012*.
The purpose of the Public Comment period is to allow comments on the adequacy of the new and revised sections of the Final Environmental Assessment for the introduction of scheduled commercial airline service at the Snohomish County Airport/Paine Field and construction of the modification and modular expansion of the Airport terminal. The new and revised sections of the Final EA that were updated following the December 2009 publication of the Draft EA are clearly explained in a Final Environmental Assessment errata sheet prior to the table of contents in the Final EA. Commenters should specifically cite the new information that is the subject of their comment. All other comments will not be considered further by the agency.
Comments may be sent during the comment period:
*Because October 14 falls on a Sunday, comments will be accepted thru Monday, October 15, 2012
By email to: cayla.morgan@faa.gov
In writing to: Cayla Morgan, Environmental Protection Specialist, FAA Seattle Airports District Office,1601 Lind Ave. SW, Renton, WA 98057-3356
From Aviation Antiquity to Historic Flight: A Visual Anthology of Aviation History
Wright Brothers First Flight
Historic Flight Foundation (HFF) is pleased to announce a fall/winter seminar series chaired by noted aviation historian and author Mike Lavelle. Join HFF for an historic journey covering 500 years of aeronautical efforts. Intended for anyone with an interest in aviation, the seminars will benefit those who wish to pursue their own historical aviation research, writing and presentations.
The series consists of three consecutive Saturday sessions and two December workshops. The first session was held on September 29. During the workshops, students will prepare presentations on historical topics drawn from the subject matter of the first three sessions. On December 8, HFF will identify several student presenters to share their knowledge of aviation history with local schools as "outreach ambassadors."
The first session featured Leonardo da Vinci and the first balloons and early airships, then the fixed-wing pioneers, early aeronautical concepts, and the accomplishments of those who nearly achieved powered flight. The session finished with a look at the Wright Brothers.
The second session (October 6) will examine the evolution of aviation during WWI and how the industry sustained itself between WWI and WWII as the aviation manufacturers came of age. This session will also address the US Air Mail system, early airlines, and business aviation.
The third session (October 13) will focus on the years from 1939 to 1946. The primary emphasis will be on the strategies and tactics of air power. The Battle of Britain, the Boeing B-17, and home front manufacturing of the B-29 will be discussed.
The remaining Saturday sessions on October 6 and 13 will begin at 8 a.m. and conclude at noon with a no-host lunch afterward. The workshops on December 1 and 8 also will begin at 8 a.m. Student presentations will highlight the workshop on December 8. The cost of the entire seminar series is $100 per person with a $25 discount for HFF members. The class is limited to 20 participants.
For more information or to sign up please go to the Historic Flight Foundation's website at http://historicflight.org/hf/.
National Fire Prevention Week
National Fire Prevention Week is October 7 - 13, 2012 and attention is focused on promoting fire safety and prevention. However fire safety should be practiced all year long. Many potential fire hazards go undetected because people do not take steps to fireproof their home.

Many bedroom fires are caused by misuse or poor maintenance of electrical devices, careless use of candles, smoking in bed, and children playing with matches and lighters. Most potential hazards can be addressed with a little common sense. For example, be sure to keep flammable items like bedding, clothes and curtains at least three feet away from portable heaters or lit candles, and never smoke in bed. Also, items like appliances or electric blankets should not be operated if they have frayed power cords, and electrical outlets should never be overloaded.
Fire Safety Checklist:
Install and maintain a working smoke alarm outside of every sleep area and remember to change the battery at least once a year. Usually the best time to remind yourself is at Daylights Savings Time changes in the fall and the spring.

Designate two escape routes from each bedroom and practice them regularly.

Teach everyone the "Stop, Drop, and Roll" technique in case clothing catches on fire.

Avoid storing old mattresses in the home or garage.

Teach kids that matches, lighters and candles are tools, not toys. If you suspect that a child is playing with fire, check under beds and in closets for telltale signs like burned matches. Matches and lighters should be stored in a secure drawer or cabinet.
Let's all do our part to promote fire safety.
Please send

me an

email

with any upcoming events and future article ideas for Paine Field Happenings
.