Greetings!
We all enjoyed the great summer and early fall and now have to accept that it is behind us. The weather has turned colder (prospect of ice and snow) and blustery (get ready for high winds). Please check the forecast, stay ahead of the weather, and be ready for snow, ice and high winds. Good preparation and headwork can prevent a bad day at the Airport.
Sincerely,
Dave Waggoner
Paine Field Airport Director
Future of Flight Aviation Center & Boeing Tour Honors Veterans
The Future of Flight Aviation Center & Boeing Tour is honoring veterans by offering all US and Canadian military veterans including retired and active duty military (in uniform or with military ID) FREE admission to the Future of Flight Aviation Center & Boeing Tour on Sunday, November 11th and on Monday, November 12th.
Boeing Tours will be offered on a space available basis and cannot be reserved in advance. The Future of Flight Aviation Center & Boeing Tour is open from 8:30 am - 5:30 pm daily except Thanksgiving, Christmas and New Year's Day. Tours of the Boeing Assembly Plant last 90 minutes and run on the half hour (no tours at Noon or 12:30 pm) beginning at 9:00 am with the last tour at 3:00 pm. Children must be 4 ft. tall to take the Boeing Tour.
Future of Flight Aviation Center & Boeing Tour, 8415 Paine Field Blvd., Mukilteo, WA 98275, 425-438-8100,www.futureofflight.org.
Airport Rental Space Available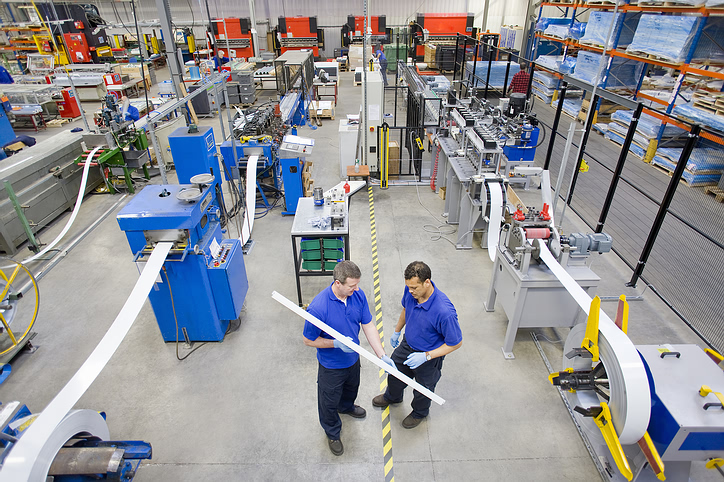 5,144 sq. ft. of mixed office/ manufacturing/ warehouse space: Suite S of the IAC Building
3,742 sq. ft. of office space (mountain views) with ability to subdivide: Second Floor of the C-3 Building
8,100 sq. ft. office building available for immediate occupancy: Building 211
Additional details on the Airport's website or contact Susan Kern at 425-388-5103 or Bill Dolan at 425-388-5107 to arrange for a site visit.
Historic Flight Foundation Participates in Museum Exchange
Over the years, the Historic Flight Foundation (HFF) has developed a friendly relationship with the pilots and volunteers of the Canadian Museum of Flight (CMOF). On Sunday, November 4, 2012, HFF will visit the CMOF facility for a special tour and lunch. Participants should plan to leave Historic Flight at 8 a.m. Please bring your passport and a donation for the hosts. To join this event, please submit your name to Visitor Services by phone at 425-348-3200 or
email
, and indicate your vehicle details if you are willing to drive to Langley.
Winter Weather Reminders from Airport Operations
Please remember to do the following as we enter the winter weather season.
Let Airport Operations know of any problems with leaky roofs and seams in your hangar so they can be repaired.

Portable heaters are not allowed in hangars.

Only approved engine block heaters in hangars should be used. For information on approved types contact the Fire Department.

Aircraft and items around tie downs need to be secured. Make sure to tie down your plane in preparation for windy conditions over the next few months.

FOD is everyone's problem and with high winds of winter approaching please take the time to pick up FOD before it damages property!
As winter approaches the Airport will be gearing up for snow events and storms. Please do your part in being extra cautious as you drive on the Airport during inclement weather. Gates can jam, power outages can disrupt access and icy conditions can make it hard to stop. Let's all have a safe winter season!
DC-3 Finds New Home
Pan-Am DC-3 will be coming to the Paine Field Airport.

The Historic Flight Foundation will be relocating a Pan-Am DC-3 to the Paine Field Airport this November.

It has undergone a refurbishment and currently, it resides in Campbell River.
Japanese Gulch Fish Passage Wins VISION 2040 Award
Japanese Gulch ribbon cutting.
Mukilteo, Paine Field Airport, and Edmonds Community College have won received a 2012 VISION 2040 Award from the Puget Sound Regional Council (PSRC) for the Japanese Gulch Fish Passage Improvement Project. The award recognizes innovative projects and programs that help ensure a sustainable future as the region grows.

The Japanese Gulch Fish Passage Improvement Project is the result of a partnership to eliminate fish barriers and provide more daylight areas in the Japanese Gulch Creek with the hopes of returning salmon to a stream as part of the environmental mitigation for Paine Field. During the project, the remnants of an early 1900s lumber worker community were found. Edmonds Community College joined the project to train students to remove historic artifacts as part of its anthropology and archaeology field training program.

"This project created an innovative model for multiple levels of government and civic interests working together to achieve community environmental, cultural and educational goals," said Snohomish County Councilmember Stephanie Wright, Chair of the VISION 2040 Awards Selection Committee.

Since fish do not reach Paine Field, the Airport asked Washington Fish & Wildlife where it could invest its stream mitigation dollars off site to better benefit salmon. Thus, the project was started by the Airport initiating an Interlocal Agreement with Mukilteo to partner in restoring salmon access to Japanese Gulch Creek, and, as with all really good projects, collaboration intensified with additional funding and other quality partners joining in the project.

VISION 2040 is the region's growth management, economic, and transportation strategy, designed to meet the needs of the 5 million people expected to be living in the region in 2040 (compared to the 3.7 million people living here today). It is an integrated, long-range vision for the future that lays out a strategy for maintaining a healthy region - promoting the well-being of people and communities, economic vitality, and a healthy environment.

PSRC develops policies and coordinates decisions about regional growth, transportation and economic development planning within King, Pierce, Snohomish and Kitsap counties. The Council is composed of over 80 entities, including all four counties, cities and towns, ports, state and local transportation agencies and tribal governments within the region. In 2012, PSRC will select projects for the roughly $400 million in federal funds the region can expect to receive over the next few years. PSRC is also the lead regional economic development planning resource and home to the Prosperity Partnership.
WPA Holiday Party

The WPA will be hosting a Holiday Party on Saturday, December 15, 2012 at the Historic Flight Foundation. Tickets will be $30. For more information about the event please go to the WPA's website.
It's All About the Future Community Speaker Series
Future of Flight Foundation Presents
It's All About the Future
Community Speaker Series
Date: Wednesday, November 14, 2012
Meet the Speaker Reception: 5:30pm -6:20pm, Cost is $15 per person. Preregistration is required, email kendall@futureofflight.org
Presentation: 6:30pm-8:00pm, FREE to the public
Location: Future of Flight Aviation Center- Mukilteo, WA
Presentation Topic:
Living on the Leading Edge - Adventures of Being the First in Fabulous Flying Jobs with
Suzanna Darcy-Hennemann, Chief Pilot Flight Training, Training & Flight Services
Commercial Aviation Services, The Boeing Company
For more information about the Future of Flight speaker series visit www.futureofflightfoundation.org or contact kendall@futureofflight.org
Wounded Warrior's Birthday Wish Comes True
Army Soldier Jeremy Sawyer was serving his country in Helmand Province of Afghanistan when an improvised explosive device (IED) was detonated just three feet from him, taking both of his legs at the knee, rupturing both ear drums and causing numerous other injuries.
Since then, Sawyer has been recovering at the Center for the Intrepid at Brooke Army Medical Center in San Antonio, Texas. His birthday wish was to spend his birthday with his two sons, who live in Spanaway, Washington.
With airlines unable to assist in the case of special needs of wounded warriors, Veterans Airlift Command (VAC) contacted Chinook Flight of Everett and Morgan Design Group of Seattle and asked them if they could help.
Ready to help those who serve, John Parsaie, Morgan Design Group, said, "Get the plane ready."
The assembled team left Washington on September 27 and picked up Specialist Sawyer on September 28. He then was flown to Pierce County Airport, Puyallup, Washington where he spent his birthday with his children prior to returning to Brooke Army Medical Center for a critical surgery the next day.
"This mission is funded by several organizations and individuals and I'm happy I can be a part of making this soldier's wish come true," said Richard Newman, who donated his time as the pilot.
The VAC provides free air transportation to wounded veterans and their families for medical and other compassionate purposes, through a national network of volunteer aircraft owners and pilots.
Morgan Design loaned the use of its Cessna 414 Chancellor, a twin engine light executive aircraft. This aircraft allowed Specialist Sawyer to be able to travel with his mother who has been his non-medical care giver since he was sent directly to Brooke Army Medical Center from Afghanistan. They traveled with the collapsible wheel chair and pertinent medical support items for his care and comfort. Seats were removed from the plane to allow room for these care items.

Richard Newman, of Chinook Flight, an officer in the U.S. Army Reserve with 24 years service, worked up the schedule and made all the arrangements.
Tim Braly, systems engineer at Brocade, donated his time as the co-pilot, through his company's Volunteer Time Off (VTO) program and personally paying for the fuel costs for the mission.
NOVEMBER 2 ♦ 7:00 pm
Washington Pilots Association: Year in Review and Elections Meeting
Sno-Isle Tech Skills Center
NOVEMBER 4 ♦ 2:00 am
Daylight Savings Time Ends
NOVEMBER 7 ♦ 9:00 am - 4:00 pm
CPR & First Aid Training Class
Paine Field Fire Station
NOVEMBER 10 ♦ 11:00 am - 1:00 pm
Northwest Chapter Women in Aviation Quarterly Meeting: Flying the B-25
Historic Flight Foundation
NOVEMBER 10 ♦ 1:00 pm - 5:00 pm
National Reunion of the 57th Fighter Group
Historic Flight Foundation
NOVEMBER 11 & 12 ♦ 8:30 am -5:30 pm
Free Admissions and Tours for Veterans
Future of Flight Aviation Center and Boeing Tour
NOVEMBER 12 ♦ All Day
Veterans Day (Observed)
Paine Field Administration Offices - CLOSED
NOVEMBER 13 ♦ 7:00 pm
Future of Flight Aviation Center and Boeing Tour
Paine Field Administration Offices - CLOSED
DECEMBER 6 ♦ 4:00 pm - 7:00 pm
Future of Flight Aviation Center and Boeing Tour
DECEMBER 15 ♦
Historic Flight Foundation
Fall Migration Equals More Birds in the Sky
A beautiful sight, unless you're in a cockpit. Large, dense birds like ducks and geese pose a serious risk to aviation safety; especially during the Fall migration.
The Pacific Northwest's long, dry summer is over and the autumn season marks the beginning of another bird migration. As temperatures drop in the northern Hemisphere, hundreds of different bird species, some numbering in the millions of individual birds, will start their journey south in search of a warmer climate. Each one of these birds has the potential of colliding with an aircraft.
Snohomish County is directly oriented within the Pacific Flyway migratory route. USDA and Paine Field staff work diligently throughout the Fall/Winter months to disperse and dissuade avian hazards on the airfield. Waterfowl such as ducks and geese, various gull species, and assorted shorebirds can be particularly hazardous and are carefully monitored.
As always, pilots should be on constant alert and can report a potential wildlife hazard directly to the Air Traffic Control Tower or to Paine Field Operations at 425-610-8411.
B-52 Crew Reunion
In late September, the former crew of the B-52 celebrated its 60th Anniversary with a reunion at Paine Field Airport. The airplane located below the air traffic control tower was the lead airplane of Operation Linebacker II, the bombing of Hanoi, in 1972. It was the biggest bombing mission since WW II. Over the course of the mission, 15 B-52 airplanes were shot down.
B-52 Crew poses for a photo in 1972 in Guam.
The B-52 crew recreates the photo at Paine Field 40 years later .
Hawthorne Elementary School Weekend Food Backpack Program
For the past four years, Hawthorne Elementary School has been providing food for students through the 'Weekend Backpack Program.' The majority of students at Hawthorne eat breakfast and lunch through the school food program. However, on the weekends, many students go without meals. Every Friday, students take home a backpack filled with easy-prep meals for the weekend. They return on Mondays with their empty backpacks and they are refilled again on Fridays. Families have expressed great appreciation for this vital program!
The Paine Field Airport and some of its tenants will have food collection barrel's setup in early November around the field. If you would like to donate food please stop by the Airport Administration Office, the Airport Maintenance Department, or the Airport Fire Department.
All items should be inexpensive, light to pack for the kids, and easy to make. The school packs two days of kid-friendly, single-serving food into the backpacks for each child. Tear open or pop top packaging and no cook or heat with water in the microwave types of food are best!
| | |
| --- | --- |
| Here are some ideas: | |
| Canned Chili | Jelly |
| Canned Corn | Mac and cheese (Easy Mac if possible) |
| Canned Ravioli, Canned Spaghetti and Meatballs (dinner items) | Oatmeal packets or single size cereal box |
| Canned Vegetables | Peanut Butter |
| Capri Suns or juice boxes | Pop Tarts |
| Cereal (small boxes) | Pudding mix or cups |
| Cocoa | Ramen Noodles |
| Crackers | Rice |
| Dried fruits or snack mixes | Soups |
| Fruit Cups (applesauce, peaches, etc.) | Sunflower seeds |
| Granola bars or cereal bars | Trail mix |
| Jello | Tuna |
If your business wishes to join the Airport's food drive this holiday season, please, contact
Jennifer Eckman at 425-388-5101 or email her at
jennifer.eckman@snoco.org
.
Replace the Batteries in Your Smoke Alarms

Saturday, November 4, Daylight Savings Time ends and the Paine Field Fire Department would like to remind you to test and replace the batteries in your Smoke Alarms.
Paine Field Community Council Agenda
PAINE FIELD COMMUNITY COUNCIL MEETING
at the Future of Flight
8415 Paine Field Boulevard
Tuesday November 13, 2012
7:00 PM
AGENDA
7 p.m. Call to Order

Approval of the May 8, 2012 Community Council Minutes

Review of Noise Monitoring and Operations Summaries

Project Updates

Aircraft Parking

Airfield Project

Washington Aerospace Training Center Expansion

Dreamlifter Operations Center

Capstone II

FHC Hangar 2

Commercial Air Service Update

Tenant Updates

Boeing
ATS
Air Guard
FBO's

FAA Tower

Council Member Reports/Comments

Public Comments

Adjournment
For more information please visit our website at www.painefield.com
Reminder: Next Meeting will be Tuesday, February 12, 2013.
Historic Flight Foundation Hosts November Events
On November 10, 2012 the Historic Flight Foundation (HFF) will host two events: The Women in Aviation Northwest Chapter's quarterly meeting "Flying the B-25" from 11:00 am -1:00 pm and the National Reunion of the 57th Fighter Group from 1:00 pm - 5:00 pm.
The quarterly meeting of the Northwest Chapter of Women in Aviation will convene its board meeting at 11:00 am and extends a public invitation for the noon presentation of "Flying the B-25" by Boeing Flight Test Engineer and HFF pilot Vera Martinovich. Guests are invited to remain for the afternoon reunion of the 57th Fighter Group.
The 57th Fighter Group is famous for its P-40 exploits in North Africa in 1942. The afternoon presentation will include the history of the Group and a panel of three surviving pilots who, in addition to retelling their own experiences, will compare Allied and Axis aircraft.
To become a member and participate in any or all of these activities, please call Visitor Services at 425.348.3200.
Future of Flight's Gala Recap
The Future of Flight Foundation (FOFF) is pleased to announce that "The Adventures of Amelia" Gala and Auction raised over $170,143 in proceeds to benefit the Future of Flight Foundation's exhibits and "Flights of Innovation" STEM Education program. This year's "Fund a Need" was opened with a special video message from Honorary Chair Ray Conner, Vice President of The Boeing Company and President and Chief Executive Officer of Boeing Commercial Airplanes on the importance of STEM (Science, Technology, Engineering and Mathematics) and how the Future of Flight Foundation's "Flights of Innovation" STEM Education Program is leading the way for STEM Education. This year's "Fund a Need" generated more than double last year's donations and raised over $21,350 to go towards helping local students participate in "Flights of Innovation."
The Future of Flight Foundation would like to thank its Gala sponsors: The Boeing Company, Aero Law Group PLLC, PPG Aerospace, UTC Aerospace Systems, PRV Aerospace, THE UMBRA GROUP, TASS, Inc., Northwest Duty Free Stores, Inc., ABC Special Event Rentals by CORT, Snohomish County and Staybridge Suites in Mukilteo WA.
For more information on "The Adventures of Amelia" Gala and Auction please visit www.futureofflightfoundation.org or find it on Facebook at www.facebook.com/futureofflightfoundation
or call 425-438-8100 ext. 230.

Please send

me an

email

with any upcoming events and future article ideas for Paine Field Happenings
.