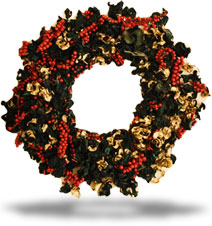 We all wish you the best this holiday season and a very SAFE New Year. The greater Paine Field Family has enjoyed an invigorating and successful 2012, overcoming many challenges and looking forward to new opportunities next year. This is the time to go the extra mile to be professional in all things aviation-and on the roadways, too. Check your aircraft and equipment, preflight the weather, don't push your personal or aircraft limits, avoid icing conditions, update your pubs, and attend a training session. See you next year.
We hope to see you on December 6 at the Airport Open House at the Future of Flight and we are planning to be at the NW Aviation Conference in Puyallup on February 23-24, and hope to see your there.
Dave Waggoner

Paine Field Airport Director
Airport Rental Space Available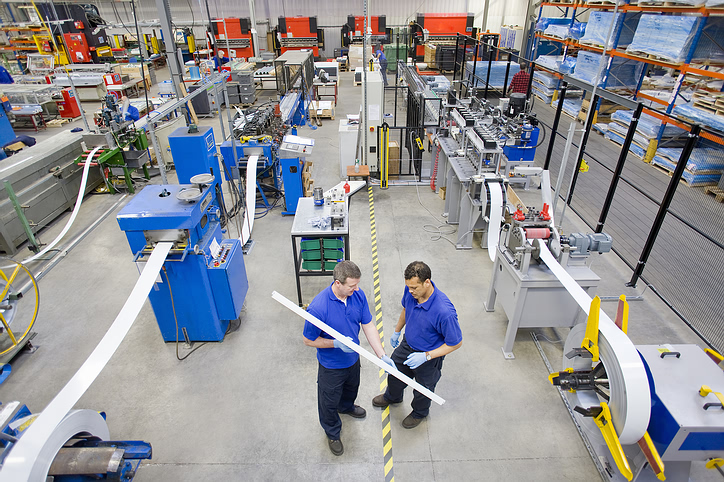 5,144 sq. ft. of mixed office/ manufacturing/ warehouse space: Suite S of the IAC Building
3,742 sq. ft. of office space (mountain views) with ability to subdivide: Second Floor of the C-3 Building
8,100 sq. ft. office building available for immediate occupancy: Building 211
Additional details on the Airport's website or contact Susan Kern at 425-388-5103 or Bill Dolan at 425-388-5107 to arrange for a site visit.
Above and Beyond Customer Service
In early November, a Southwest Airlines passenger called the Airport Maintenance department. He lost his iPad and it 'pinged' its location as the Paine Field terminal. Bill Penor, Airport Maintenance Supervisor, spoke to the gentleman and discovered that the man had flown into Chicago aboard a Southwest jet and the plane was continuing on to Seattle.
Penor deduced that the aircraft must have landed at SeaTac, off loaded its passengers, and then been flown up to Paine Field to have service done on it by ATS.
Penor contacted ATS and word got out about the missing iPad. The iPad was found and returned to the grateful traveler. A special thanks goes out to Penor and the team members at ATS who found and returned the iPad. In the traveler's own words:
"You guys found it today!
It's been fed-x'd back already tonight.
I really appreciate your professionalism and concern.
You guys really cared and worked hard to find this.
It's one of the best customer experiences I've ever had.
Please pass my thanks on to all of the team members that had the 'job' of canvassing 17 aircraft."
Snowy Owl Visits Paine Field
Snowy owl foraging on a crow near the north end of Paine Field.
Paine Field had an unusual avian visitor in November. A snowy owl spent several days in and around the Airport. Airport Operations, Maintenance, and USDA staff all found themselves trying to chase the large, white raptor away from aircraft movement areas. The snowy owl was undoubtedly having a rest-stop during its southern migration. Although beautiful and enjoyable to watch, the snowy owl should not be in the vicinity of moving aircraft. Its large stature and lazy nature is hazardous in itself, but it also attracts attention from other birds such as crows which form large flocks and relentlessly dive-bomb the owl. These flocks of crows present an additional hazard to aircraft. If you notice any wildlife hazard, particularly unusual activity, please contact Airport Operations at 425-610-8411.
Tourism Travels to China
Tourism officials from all around Washington visit China.
Future of Flight Foundation's Sandy Ward joined representatives from the Port of Seattle, Delta Airlines, Seattle Convention and Visitors Bureau, Clipper Vacations, Crowne Plaza Hotels, Tacoma Convention and Visitors Bureau and the Washington State Wine Commission on a sales mission to Beijing, Guangzhou and Shanghai, China. The group met with over 300 tour operators, travel agents and media. China is the fastest growing and most stable overseas market for the Future of Flight & Boeing Tour. In 2012, visitors to the Future of Flight & Boeing Tour from China are up 53% and visitors from Japan are up 36%. It is the second largest overseas market after Japan.
The Future of Flight Foundation has a special connection with China. Four Chinese students worked on the Summer Work and Travel program in 2012. The students were all from Peking University in Beijing.
WPA and Paine Field Partner for the Christmas House
L to R: Steve Waterman, Jennifer Eckman, Les Smith, and Sandy Johnson wrap boxes and barrels for the WPA's Christmas House toy and clothing collection.
Christmas House is a 100% volunteer, non-profit organization in Everett, Washington that provides an opportunity for qualifying, low-income, Snohomish County parents to select free holiday gifts for their children: age infant - 18 yrs old. Many people contribute to the success of Christmas House and are responsible for putting bright smiles on the faces of over 10,000 children in Snohomish County on Christmas morning.
The Washington Pilots Association has partnered with Paine Field Airport and its tenants to collect toys and clothing for this worthy cause. If you would like to donate items, the drop boxes are located at the Airport Administration Office, the Airport Maintenance Department, the Airport Fire Department, Museum of Flight Restoration Center, Regal Air, Precision Engines, and RH2 Engineering in Bothell.
The Airport will have donation boxes available at its Open House on December 6 at the Future of Flight and Boeing Tour and the WPA will be collecting at its annual Christmas Party on December 15 at the Historic Flight Foundation. All donations will be delivered by December 17. For gift ideas or to learn more about the Christmas House, click here.
Paine Field Conducted Quarterly Training
The Paine Field Fire Department conducted its Quarter Airside Exercises and the FAA Part 139 mandated TableTop in November.
DC-3 Lands at Historic Flight Foundation
Historic Flight's New DC-3. Photo by James Polivka
Historic Flight Foundation has received a new addition in time for the holidays. The nostalgic DC-3 aircraft landed at Paine Field on Wednesday, November 7, joining a collection of vintage military and civilian aircraft from 1927-1957. The Douglas DC-3 is perhaps the most recognizable propeller-driven airliner in history. In over 75 years of flight, the DC-3 has carried more passengers, flown more miles, and broken more records than any other airplane in history. It was the pivotal aircraft which made commercial air travel comfortable and reliable for the first time. Fully restored, the DC-3 now features a combination of executive-style VIP interior with classic Pan American Airways' livery, reflecting its varied duties. The DC-3 will be on display to the public for a limited time before it is moved to a private hangar to protect it from the winter weather. It will go back on display to the public for special occasions, and in the spring the plane will join the rest of the collection of flying aircraft at the Historic Flight Foundation at Kilo-7. Stop by and visit!
CALENDAR OF EVENTS

2012
Santa plans to land at the Historic Flight Foundation on December 15.
DECEMBER 1 - 31 ♦
Search for the Christmas Ships
Historic Flight Foundation
DECEMBER 1 ♦ 9:00 am - 12:00 pm
Paine Field Administration Lobby
DECEMBER 1 & 8 ♦
Aviation Antiquity to Historic Flight
Historic Flight Foundation
DECEMBER 5 ♦ 9:00 am - 4:00 pm
CPR & First Aid Training Class
Paine Field Fire Station
DECEMBER 6 ♦ 4:00 pm - 7:00 pm
Future of Flight Aviation Center and Boeing Tour Cafe
DECEMBER 15 ♦
Historic Flight Foundation
DECEMBER 15
Historic Flight Foundation
DECEMBER 25 ♦ All Day
Christmas Day
Paine Field Administration Offices - CLOSED
Hawthorne Elementary School Weekend Food Backpack Program
Captain Mace's family deliver Thanksgiving dinners donated by QFC-Mukilteo and the IAFF Local 2597 Paine Field Firefighters to the Hawthorne School Backpack Program.
For the past four years, Hawthorne Elementary School has provided food for students through the 'Weekend Backpack Program.' The majority of students at Hawthorne eat breakfast and lunch through the school food program. However, on the weekends, many students go without meals. Every Friday, students take home a backpack filled with easy-prep meals for the weekend. They return on Mondays with their empty backpacks and they are refilled again on Fridays. Families have expressed great appreciation for this vital program!
The Paine Field Airport and some of its tenants have food collection barrels located around the field. If you wish to donate food the drop boxes are located at the Airport Administration Office, the Airport Maintenance Department, the Airport Fire Department, Regal Air, Precision Engines, RH2 Engineering - Bothell, Historic Flight Foundation, and the Snohomish County Department of Emergency Services.
All items should be inexpensive, light to pack for the kids, and easy to make. The school packs two days of kid-friendly, single-serving food into the backpacks for each child. Tear open or pop top packaging and no cook or heat with water in the microwave types of food are best!
| | |
| --- | --- |
| Here are some ideas: | |
| Canned Chili | Jelly |
| Canned Corn | Mac and cheese (Easy Mac if possible) |
| Canned Ravioli, Canned Spaghetti and Meatballs (dinner items) | Oatmeal packets or single size cereal box |
| Canned Vegetables | Peanut Butter |
| Capri Suns or juice boxes | Pop Tarts |
| Cereal (small boxes) | Pudding mix or cups |
| Cocoa | Ramen Noodles |
| Crackers | Rice |
| Dried fruits or snack mixes | Soups |
| Fruit Cups (applesauce, peaches, etc.) | Sunflower seeds |
| Granola bars or cereal bars | Trail mix |
| Jello | Tuna |
If your business wishes to join the Airport's food drive this holiday season, please, contact
Jennifer Eckman at 425-388-5101 or email her at
jennifer.eckman@snoco.org
.
Years of Service Awards
The Paine Field Airport would like to honor
Peter Hereth for 10 years of service.
Winter Weather Reminder
This is also the time of year when snow creates complications! The Airport Snow Team has limited amounts of personnel and equipment. Its first priority is to keep 16R-34L and taxiway Alpha open. As workload and snow accumulation permits, the Airport Snow Team will try to plow the other Airport runways and taxiways. However, heavy workloads or a forecast that says the snow will melt within a day or two may mean that the Airport Snow Team is unable to get to a particular runway or taxiway
During every snowstorm, the Airport receives phone calls from pilots asking it to plow in front of their hangar so they can go flying. Please remember that this is not always possible and there are times when there may be significant delays before the Airport Snow Team can get to you. The Airport is not responsible for plowing leased areas, but will continue to plow when possible. Remember that plowing a single path to a hangar creates numerous problems such as drifts and berms. Please be patient.
Aircraft on tie downs should be properly secured and checked on a regular basis. There have been several instances in the past where aircraft have been damaged during high wind storms because they were not properly tied down. It is the responsibility of the aircraft owner to ensure the aircraft is properly secured.
Airport Rules and Regulations
The Paine Field Airport Operations department would like to remind all hangar tenants of important rules, to keep the Airport safe for tenants, users and the public at large:
You are not allowed to drive or walk out onto the active runway or taxiway. This also applies to walking inside the fence-line of the AOA. If you have any questions about markings, signs or AOA areas please call operations at 425-610-8411 to arrange a refresher course or get your questions answered.

Your guests are your responsibility! If you bring someone to the Airport and they are driving make sure to brief them ahead of time and escort your visitors at all times. Never leave a guest to find their way off of the Airport alone!

Do not allow follow through traffic. When you pass through a gate access to the Airport, it is your responsibility to assure that no one follows behind you. Remember it is everyone's responsibility to help keep the Airport secure.
As always, the Airport Maintenance and Operations staff is here to help with your questions or concerns.
Toys for Tots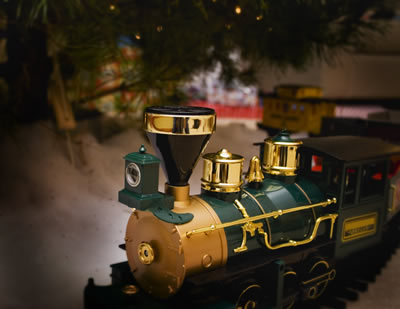 Northway Aviation has a collection barrel for the Toys for Tots program.
The objectives of Toys for Tots are to help less fortunate children throughout the United States experience the joy of Christmas; to play an active role in the development of one of our nation's most valuable resources - our children; to unite all members of local communities in a common cause for three months each year during the annual toy collection and distribution campaign; and to contribute to better communities in the future.
Please send

me an

email

with any upcoming events and future article ideas for Paine Field Happenings
.